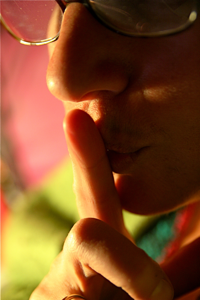 The evidence is in – segmented emails work better.  A recent HubSpot article by Pamela Vaughn does a great job of detailing WHY segmentation is so important, and she cites data from Lyris and HubSpot showing that companies segmenting their email efforts experience higher open rates, lower unsubscribe rates and higher revenue from email efforts.
Pamela also does what many writers don't — she refers to the significant gap between companies saying they want to segment their email campaigns, and those who actually do.  According to MarketingSherpa, a majority of companies say they need to do a better job in regards to segmentation.  So what's holding them back?
As Pamela correctly points out, it's not easy.  Additional expense (eight emails a month cost more than one), time (developing content for all those emails) and a lack of tools to support the effort (marketing automation software and performance tracking technologies) are common excuses.
But I know a bigger one.
Companies don't have any idea what their segments are.
Even companies with a lot of customer data often don't understand what's driving purchase, and what matters most to their customers and prospects.  Without this kind of hard data, lots of things present a bigger challenge:
Persona development to back up segmented efforts involves a lot of time, because what makes personas truly valuable isn't the demographics, it's the varying motivations.  Typically these are dreamed up and whittled down in a bruising brainstorming process involving lots of people at the company and/or agency.  Time means money.
Once personas have been developed, there's a lingering reluctance to devote a significant new spend against segmented initiatives. Everybody knows these things are largely opinion-based, and it's hard to put your money where your mouth is. Even if the agency is sold, the client often isn't.
Because personas often lack substantiation and detail in the area of consumer motivation, content developers can have a tough time figuring out what to say in all those email messages. As anybody who writes content can tell you, vague ideas about what you need to get across make the process even more arduous than normal.
Lacking data-based motivational insights, segments are often defined on demographic or behavioral means.  Trust me — demographics often have very little to do with motivation. What people look like, or how much money they make, typically has little to no bearing on why they choose one product, brand or company over another.  As a result, segmentation based on demographics often misses the entire motivational story.
Testing costs time and money.  If you're guessing at persona motivations, it's going to take you quite a while of poorly-performing email efforts to figure that out and land on something that works.  And if you're using demographics to drive your personas, your messages are likely to be a poor fit relative to what's really going on. Unfortunately, lack of success in the early going often spells the end of segmented email efforts.
Sure, executing a robust strategy of segmented email marketing takes more effort than just blasting the same email to your whole list. But having statistically reliable data about the motivational segments you should be targeting eliminates the guesswork, instills confidence and increases your likelihood of reaching the right people, at the right time, with the right message.  Attitudinal segmentation data can provide tremendous inspiration to your content developers, reassure company management that incremental spending is well-supported, and shorten the testing cycle by eliminating those early stages of "guess and measure". And luckily, these insights are affordable even for smaller companies.
Are you or your clients implementing email segmentation? What roadblocks stand in the way?