Generating Agency ROI with Research
Whether you're developing original research for a client or for your agency's thought leadership, don't think of it as just a cost to incur. You can create significant ROI for your agency in a number of ways. Download our guide here.
Project Roadmap
Download our Project Roadmap to see exactly how one of our projects works — from the initial discussions to ensure our approach is the right one for you and your client, to the proposal and sales efforts, through development, fielding and sharing the research results.
---
Client Checklist
Download the Client Checklist to assess whether your client may be a good fit for our research.
---
Since 2014, Audience Audit has partnered with Agency Management Institute to develop and share custom research designed to help marketing agencies better understand their clients, their prospects, and even their employees.
The research results are publicly shared each fall through a summary report and online webinars.
---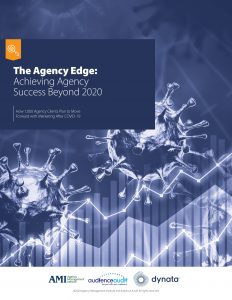 Agency Edge 2020: Achieving Agency Success Beyond 2020

As seen at Content Marketing World 2020
This study of 1,000 agency clients in the U.S. was specifically designed to assess the impact of the COVID-19 pandemic and its resulting economic disruption on the attitudes and plans of agency clients.
You'll learn who's panicking and who isn't, and what their attitudes and goals mean for agencies in 2020 and 2021.
---
Agency Edge 2019: How Clients in the U.S. and Abroad Choose Their Agencies

As seen at Content Marketing World 2019
This year marks our first with a group of over 1,000 agency clients in the U.S., the UK, Canada and Australia. We're digging into the factors influencing companies to work with agencies outside their own geography and exploring the role respondents want agency owners to play in their account.
You'll learn what's changed about agency clients since our first study in 2014, how to identify the clients that are best for your agency, why clients hire agencies out-of-market and what they expect from their agencies' owners.
---
Agency Edge 2018: When, What — and WHY — Clients Outsource to Agencies

First shared at INBOUND and Content Marketing World 2018 — hear what senior decision-makers at over 550 agency clients say about their decision to outsource work to an agency vs. keeping it in-house. You'll learn what kinds of work they want their agencies to do, what frustrates them enough to pull work in-house and how they feel about their own internal resources.
We also tested many of the assumptions — it's all about cost, clients with fewer internal resources outsource more often, etc. — that agencies make every day. We think you'll be surprised at what we learned.
---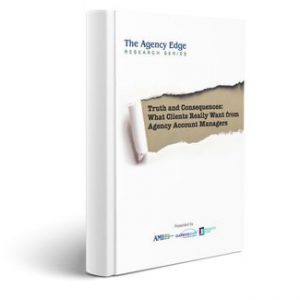 Agency Edge 2017: What Clients Really Want from Agency Account Managers
Unveiled at INBOUND 2017, this study dives into what agency clients really expect and desire from their agency AE's, and features insights from over 500 clients across the U.S.
Clients who work with agency Account Managers share their perspective on how your AE's are doing (and what they should be doing). Tons of great insight for agency owners and Account Managers to help determine the right clients for your agency, the right AE's for your clients, and how to keep everyone happy.
---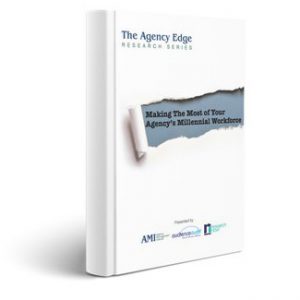 Agency Edge 2016: Making the Most of Your Agency's Millennial Workforce
First presented at INBOUND 2016, our third study turned the tables to better understand the attitudes and needs of agencies' own employees — especially the "Millennials" that represents the next generation of agency leaders and seem to be the source of heartburn for many agency owners.
Over 950 full-time agency employees from across the U.S. participated in the study, from 18 years old and up. They reveal the influences on their decision to pursue an agency job, how they first heard about agency opportunities, career goals and how they feel about the agencies that currently employ them.
The research also sheds new light on those employees 18-34 — what's important to them, what they want and the extent to which they differ (or don't) from older employees. The different attitudinal segments revealed can help agencies understand what's important when hiring and developing employees, and how to engage top-notch performs of all ages for the benefit of their agency.
---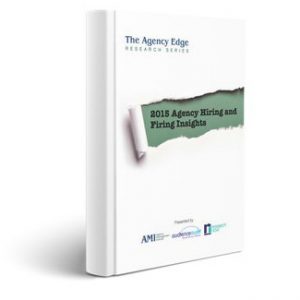 Agency Edge 2015: Hiring and Firing Insights 
Unveiled at BOLO 2015, our second study explored circumstances and motivations behind the hiring and firing of marketing agencies with  500 agency clients who have hired or fired agencies in the prior two years.
The analysis once again identified distinctive attitudinal segments within this group, ranging from those who trust and rely on their agency partnerships to those who see the choice as largely transactional or even anticipate a less-than-satisfying relationship with their agencies.
The study also offers insights into clients' approach to budgeting and their spending priorities, where they find agencies to consider and how they identify the best agencies for their organizations.
---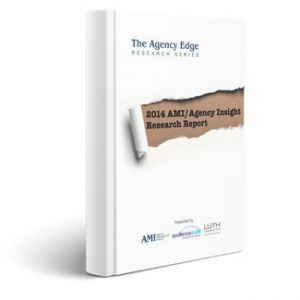 Agency Edge 2014: Client Attitudes About Agencies 
Revealed at the BOLO conference, our first custom segmentation study explored the considerations that agency prospects value in their agencies. The study found three very different client types, each of which has its own perspective on agencies' roles, their value as a resource and the types of agencies they prefer.
It also offers helpful insight into what agencies should start doing — and, perhaps more importantly, what they should STOP doing.
---
Have a topic you'd like to see us tackle in a future Agency Edge study? Tell us about it!
---
Interested in how custom segmentation research can drive thought leadership for your agency or your clients? Contact us!
FAQs
Everybody Asks: Common Questions about Audience Segmentation Research
---
Podcasts and Press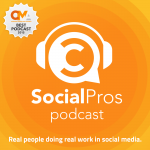 Susan on the Social Pros podcast with Jay Baer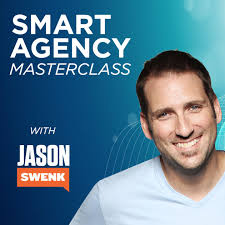 Susan on the Smart Agency Master Class podcast with Jason Swenk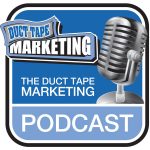 Susan on the Duct Tape Marketing podcast with John Jantsch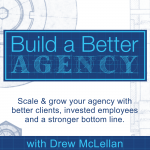 Susan on the Build a Better Agency podcast with Drew McLellan
Susan on the Slow Hustle podcast with Peter Awad
Susan on the Independent Consultants podcast with Brian Shea
Susan on the Busy Marketer podcast with BJ Smith
Susan on the Cube podcast with Dave Vellante