Our Mission
We help small- to mid-sized agencies grow ROI by building transformational thought leadership reputations and creating better marketing — marketing based on real insights into real attitudes of real people.
Our Values
"Why?" is the most important question. Anybody can talk about *who* makes decisions – their age, income, company size, revenue. We've got something better — *why* they make the choices they do. We know this is what marketers need to be relevant, engaging, and helpful.
Small agencies should be able to know "why" too. The big agencies shouldn't be the only ones who have the opportunity to understand audiences in a helpful, reliable way. We built Audience Audit to serve small- to mid-size agencies and their clients.
Exploration, not validation. We're not here to prove you're right. We're here to reveal what is. If your research says you're wrong, we won't hide it — and we'll help you understand how to incorporate it into a deeper and more accurate level of expertise.
Data matters. We do quantitative research, and we know what it takes to have statistically reliable results you can depend on. If we don't think you can get there, we'll tell you before you start. We won't let you build your agency's reputation on a rickety framework.
Quality matters. Extreme, unrelenting, unforgiving quality. We work with data every day, and we know the importance of getting it right. We don't guess, we don't fudge, and we don't compromise. When you field our survey to your clients or present the results of our research to a crowd of your best prospects, you're putting your brand in our hands — and we treat that faith with the care it deserves.
Make it, don't fake it. Many of our clients struggle with confidence when it comes to sharing their thought leadership. They wonder if they have what it takes, if they'll be questioned, if they'll be trusted. They know how often thought leadership is just someone's ego and opinion wrapped up in a pretty package. We know that feeling, and we know that having strong research backing your play makes all the difference when it comes to confidently sharing your perspective with the world.
Helping, not selling. We know that true thought leadership and expertise are the best way to build the ROI of your agency. We know we'd all rather be helping clients than constantly pitching. We know that when done right, building your agency's reputation brings right-fit clients to you. Sure, we preach it — we've seen it happen to us. And we love to help other agencies experience it too.
Clients matter. We don't do transactional. Our relationships with our agencies are deep, personal, and pervasive. Most work with us year over year. We're going to dig deep with you and your team to understand what you're trying to achieve because that's going to become our goal too. We like being your vendor, but we love being part of your team.
Our team matters. Life happens fast, and we believe in living it well. We honor and support the need for time off, for time with family and friends, and for taking care of our physical and mental health. We believe it makes us better humans, better team members, and better partners to our clients.
Serious work, casual culture. The work we do, and how we choose to do it, is demanding and intense. We let off steam by having fun and kicking back when we can. We catch up with clients before diving into meetings. We send silly notes and goofy gifts. If you're looking for suits and heels, you're in the wrong place.
Our Team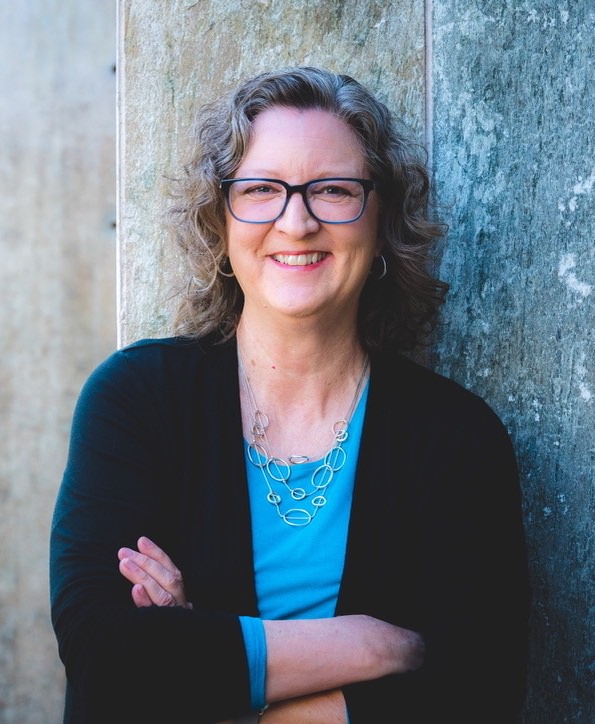 Susan Baier – Founder and President
Nobody you know gets passionate about audience research like Susan does. It's a little weird.
Susan developed her expertise in audience-based marketing strategy over more than 30 years in marketing strategy, product and brand management, market research, and strategic planning, both agency-side and client-side. She has an MBA in Entrepreneurship and Marketing and has held senior positions at Fortune 100 and Fortune 500 firms as well as marketing agencies.
In 2009, after many years working for other people, she went rogue and started Audience Audit — a little research company with big ideas. Her superpower is her combination of strategic marketing and research expertise, allowing each to inform the other on behalf of our clients.
Susan's based in Chandler, Arizona. In her spare time (ha ha) she enjoys knitting, camping, and a good bourbon (not necessarily in that order).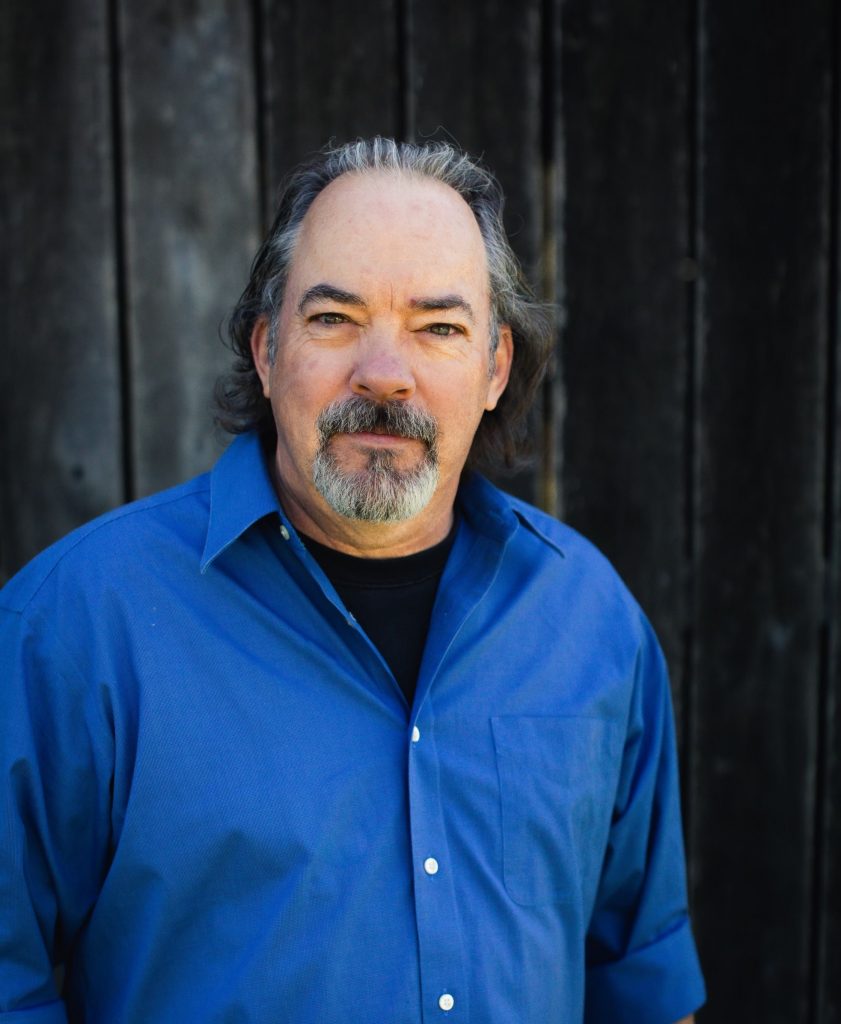 Ron Baier – Vice President of Operations
Our resident Jarhead, Ron uses his experience as a Marine, Program Manager, Helicopter Pilot and Flight Instructor to keep our little agency working like a well-oiled machine.
His superpower is seeing the big picture and keeping us all in line while also being a big softy. He's also managed the care and feeding of Susan during more than 30 years of marriage, making sure she remembers to eat and get some sunshine every day.
You'll often see him with Susan at our workshops, meetings, and conferences. He'll usually be at the bar with an open tab and loves talking shop, the outdoors, fishing, camping, hunting, helicopters, sports, or whatever else anyone wants to go on and on about.
Ron's a scotch guy (blech) and also digs martinis.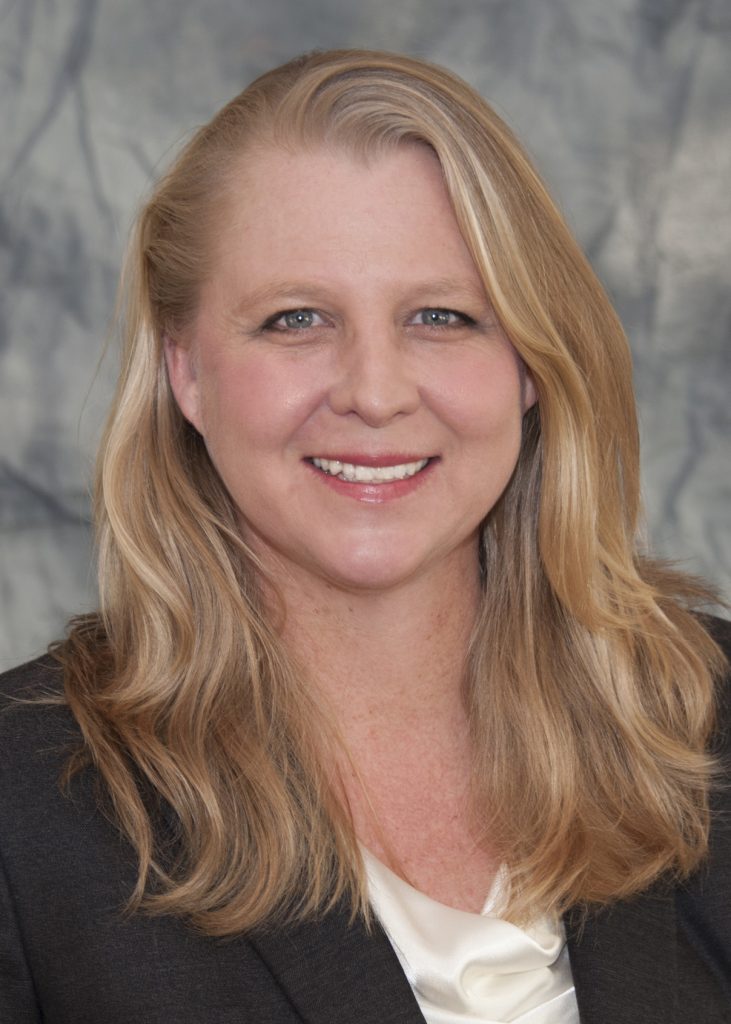 Sarah McKenzie – Senior Statistician
Our favorite doctor, Sarah's got a Ph.D. in Statistics and uses her powers for good by discovering mind-blowing insights and making it look easy. Her superpower is helping regular folks see the truth inside their data. Also, she's the queen of helpful metaphors when it comes to research.
Susan refers to her as "Sarah the Great and Statistical." She developed our segmentation approach and is the person behind the curtain giving our research its unique revelations and reliable quality.
Her side hustle is serving as Executive Director of the Office of Education Policy for the state of Arkansas.
Sarah can beat anyone you know in Cribbage, all while drinking wine and cracking jokes. Also, she's Susan's little sister. So there's that.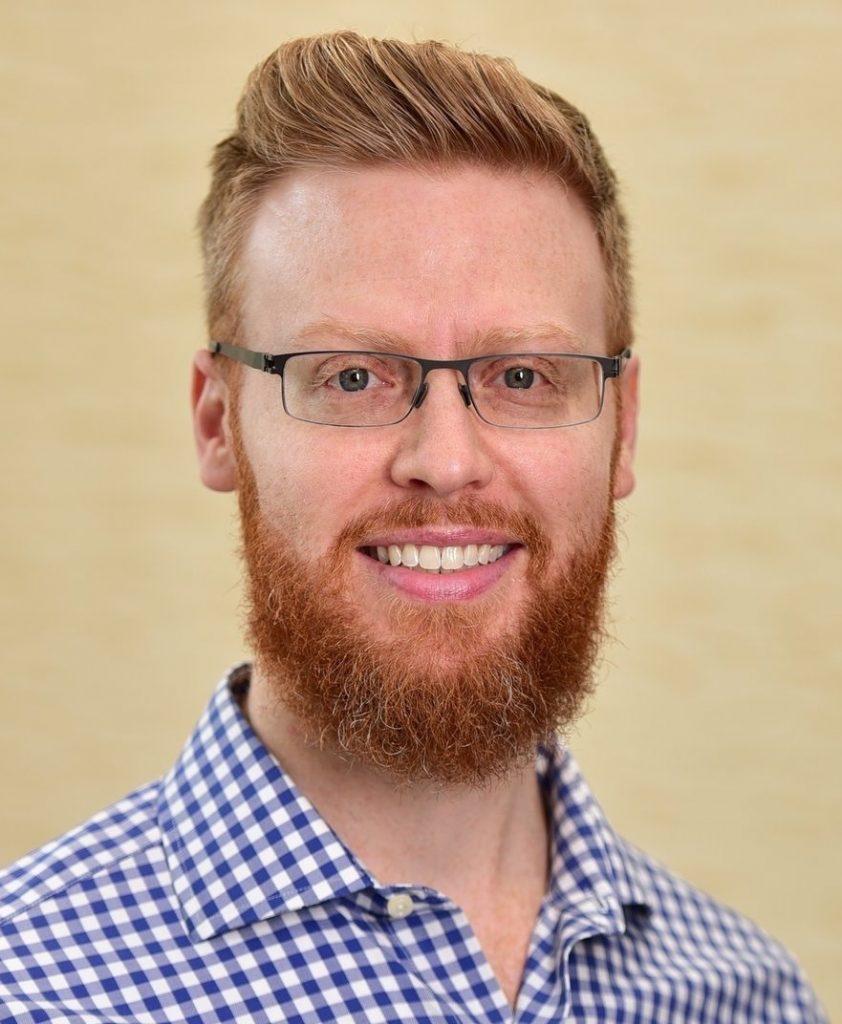 Josh Wilson – Data Visualization Lead
Josh is the big brain behind our interactive data visualizations that help you see and understand your research results. He comes to us from Deloitte, where he advised projects on leading practices for data visualization and used Tableau to enable insights across projects.
Josh's superpower is telling stories with data in ways that anyone can understand and enjoy, and using Agile and design thinking to ensure that our clients not only get beautiful visualizations but get them sooner than they would have before he came along.
Josh lives in Chicago, is a LEGO® SERIOUS PLAY® Certified Facilitator, and has completed an improv class at Second City. So high on the fun scale for sure — especially for a data nerd.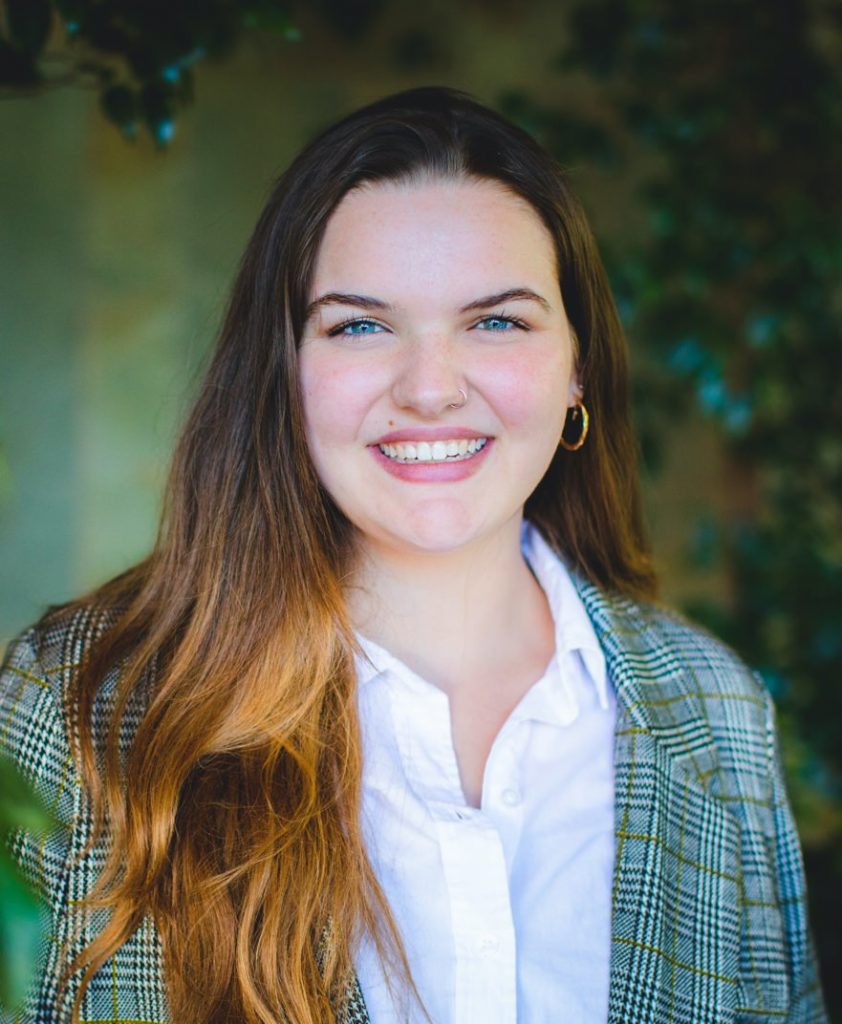 Emma Jarvis – Account Coordinator
Emma hails from Vermont and brings that Puritan work ethic to everything she does here. If you're working with us, you'll meet her. She's organized, efficient, curious, polite, and extremely smart. Everything we expect in someone from Vermont.
Emma has worked with the U.S Forest Service and the Herberger Theater Center. She's a drama kid (in a good way), and her superpower is making everyone around her feel special.
Right now, Emma's based in Tempe, Arizona. She graduated from Wheaton College where her digital marketing professor was the amazing C.C. Chapman. We knew she would be a good fit, and she is.
She is also undoubtedly the nicest person here.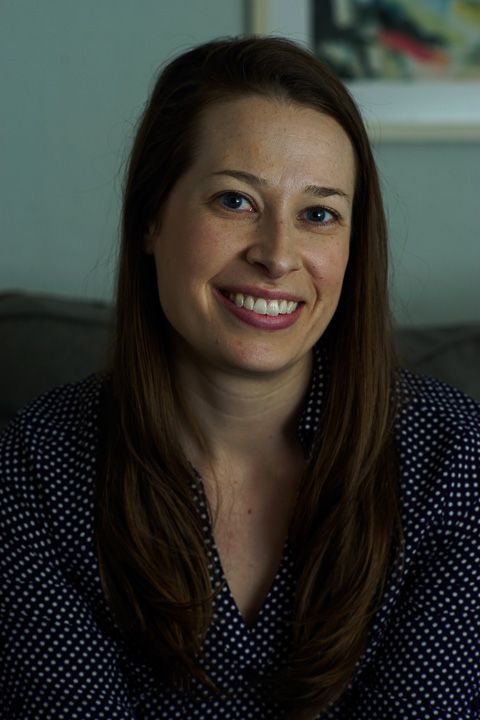 Caitlin Knudsen – Senior Writer
Caitlin is the wordsmith behind the survey questions, executive summaries, and blogs we craft to understand audiences and develop our clients' thought leadership. After spending years working as a registered nurse, she thought she'd do a complete 180 and enter the marketing world. From social ads to case studies to brand voice and tone development, she's done it all (and usually with time to spare).
Her superpower is her one-two punch of attention to detail and innate curiosity. It's how she can conceptualize an audience in one kickoff meeting and ask the right questions to yield the insights clients need.
Caitlin hails from Milwaukee, Wisconsin, where she spends her time landscaping the heck out of her small yard, usually with native plants to attract the local bees. She's a witch in the kitchen, where you can find her developing her own recipes and honing her food photography skills. And in case anyone's wondering, yes, she loves cheese.
Testimonials
---
One of the Most Effective Marketing Minds I've Encountered
Susan is one of the most effective marketing minds I've encountered. Her approach is one that focuses very clearly on what motivates consumers to act -- and it's not your tagline. She can take theory and apply it for companies in a way that actually generates transformational business results. Extremely easy to work with, and a delight to be around, you'll wish you'd met her long ago.
---
Jay Baer
NYT Bestselling Author, Founder of Convince & Convert
---
"I Thought I Knew Marketing"
I thought I knew about marketing until I met Susan. She totally transformed the way I think about ideal customers, and her work flows through everything I do now -- strategy, content development, new concept ideation, sales and customer interactions. I can't imagine creating marketing with any other framework.
---
Pamela Slim
Award-winning author, speaker and business consultant
---
"Incredibly Insightful"
The results of our studies were incredibly insightful and we've leveraged them across the organization to improve our marketing strategy, service offerings and more. Susan is delightful to work with.
---
Rebecca Spryczynatyk
Senior Director of Communications, Infusionsoft
---
"Changed the Entire Way We Think"
Susan changed not only the way we do business but the entire way we think. Our methodology is absolutely rooted in her approach. As a digital marketer, our lens of viewing everything from the customer's problems has become a competitive advantage. We often win deals against bigger competitors, and Susan's approach is a big reason why.
---
Chris Lee
Owner, PurpleCRM
---
"Brings Research to Life"
Susan knows how to bring research to life and, most importantly, provides insights that are actionable. She involves the agency in every step of the process, ensuring that we and our clients feel comfortable with the process and that we understand the results. Beyond demographics, Audience Audit reveals the motivation behind each consumer and the segmentation process allows us, as marketers, to better target our messaging.
---
Christine Tieri
Owner, IDEA Agency
---
"Invaluable Partner"
Susan's expertise in constructing quantitative studies that effectively measure attitudes and behaviors contributed greatly to the overall success of our project. Also, her ability to present statistical analysis of results in a way that is thorough yet easily comprehensible has made Susan a truly invaluable partner of our company.
---
Jami Crabtree
Account Supervisor, BrandKarma
---
"Master of Audience Segmentation"
Easily one of the smartest people I've ever met, Susan is a master in the field of audience segmentation. Too many companies, large and small, build and develop marketing campaigns without ever really knowing their customers. Learn more about your various audience segments, what motivates them and what offers and messages will resonate with them. Audience segmentation is a marketing necessity. Susan's smarts, professionalism, and laugh are just icing on the cake.
---
Chris Sietsema
Owner, Teach to Fish Digital
---
"A-Ha Findings"
We worked with Susan by subcontracting her to conduct a large, soup-to-nuts segmentation project for a for-profit university. The project went great, with the kind of "a-ha!" findings that she always manages to find and blow away the clients. We can't wait to work with her again! We recommend Susan to all of our clients that need segmentation work, which is most of them.
---
Greg Helmstetter
Partner, Monsoon Strategy
---
"A Blast to Work With"
I've had the pleasure of working with Susan on a few different projects for mutual clients. She's our "go to" person when we have a client who needs help identifying target segments and capturing actionable information about their customers' needs and expectations. She *always* finds something fascinating in the data. For this reason and others, she's a blast to work with.
---
Pamela Metivier
Partner, Monsoon Strategy
---
"Secret Weapon"
Susan's methodology for delivering exceptional audience insight is the secret weapon everyone should know and be using. I've had the pleasure of working with Susan over the course of several years, and not only does she help you unleash your own inner data geek, but her depth of marketing/agency background helps each of her clients - and her clients' clients - become smarter for working with her.
---
Paul Peterson
Co-Founder, Casual Astronaut
---
"Perfect Marketing Partner"
Susan is a pleasure to work with. Her ability to grasp differing categories is amazing. This along with her natural understanding of human behavior, makes her a perfect researcher and marketing partner.
---
Ken Ribotsky
CEO/Owner, Brandkarma
---
"Extremely Happy"
I worked with Susan on a customer segmentation for one of our Gap Inc. brands and highly recommend her. She is professional, knowledgeable, creative, and a pleasure to work with. She brought her many years of experience to our project and we were extremely happy with the results.
---
Julianna Iosilevsky
Director of Consumer Insights, Gap Inc.
---
"Our Go-To Partner"
Susan is one of my favorite partners to work with. Her energy, positive attitude and outstanding work product make working with her a delight. She is our go-to partner when we need detailed, quantified and in-depth insight into our clients' digital audiences.
---
Jason McDonald
Director, StringCan Europe
---
"Indispensable"
Susan is a subject matter expert and a consummate professional of the highest order and delivered a segmentation study that far exceeded our expectations. Her knowledge, skills, and abilities are indispensable in the fast paced, dynamic marketing of today.
---
David Allen
Manager of Development & Services, Ignite International Corporation
We have a very specific approach to building you something unique and transformative.
Appearances
Speaking
Build a Better Agency Summit – 2021, 2022
Content Marketing World – 2018, 2019, 2020, 2021, 2022
INBOUND – 2016, 2017, 2018
Marketing United 2018
Duct Tape Marketing Summit 2018
BOLO Agency Conference – 2010, 2011, 2013, 2014, 2015

Create Live

2013: How to Spot Your Competition on the Internet
Book Mentions
Podcasts
Our Clients