You can't lead by repackaging the same old information that everyone else has.
I was once asked how to be a thought leader. The answer is: You have to be one. That takes understanding the people you are trying to engage and how to provide them with value. – Brian Solis, Altimeter Group
Effective thought leadership requires two things:
Understanding the needs of those you want to lead; and
Offering a new and helpful perspective on something important that will help them achieve their goals.
Both thought leadership and content marketing can build your brand, but true thought leadership is much rarer. Thought leadership consists of ideas that require attention, that offer guidance or clarity and that can lead people in unexpected, sometimes contrarian directions. – Jon Miller, Marketo
Our thought leadership research, developed for agencies as well as for clients, gives you information no one else has — because no one else is looking at exactly the audience you are, no one else is asking the same questions you are, and no one looks at data quite like we do.
Thought leadership research can give you opportunities to present new perspectives at agency conferences, demonstrate your expertise in a key market, and help you get meetings with the prospects you want. And with our research, you not only get the results but you get an interactive data visualization of the data you choose to share, which can be embedded in your website or shared with your clients.
Here's an example of the interactive data visualizations included in our thought leadership studies: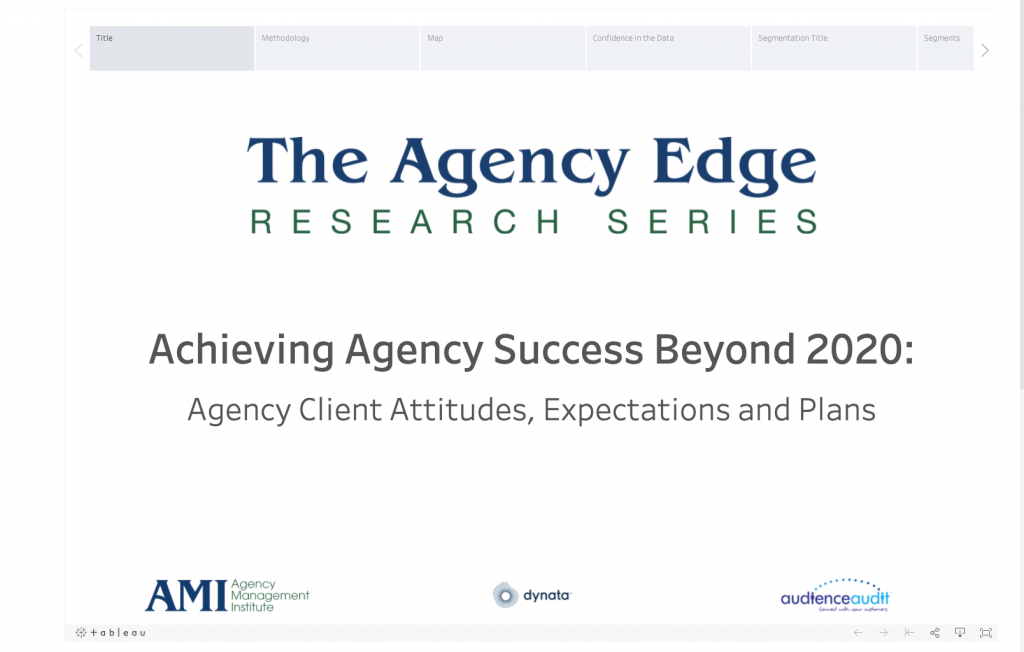 Check out our own thought leadership series for agencies, The Agency Edge, which demonstrates our segmentation approach.