The Agency Edge – with Agency Management Institute
Since 2014, Audience Audit has partnered with Agency Management Institute to develop and share custom research designed to help marketing agencies better understand their clients, their prospects, and even their employees.
The research results are publicly shared each fall through a summary report and online webinars.
---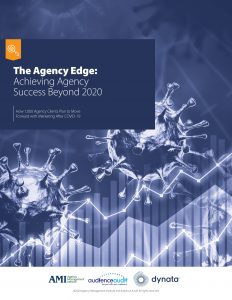 Agency Edge 2020: Achieving Agency Success Beyond 2020
The impact of the COVID-19 pandemic and its resulting economic disruption on the attitudes and plans of agency clients.
Explore the Data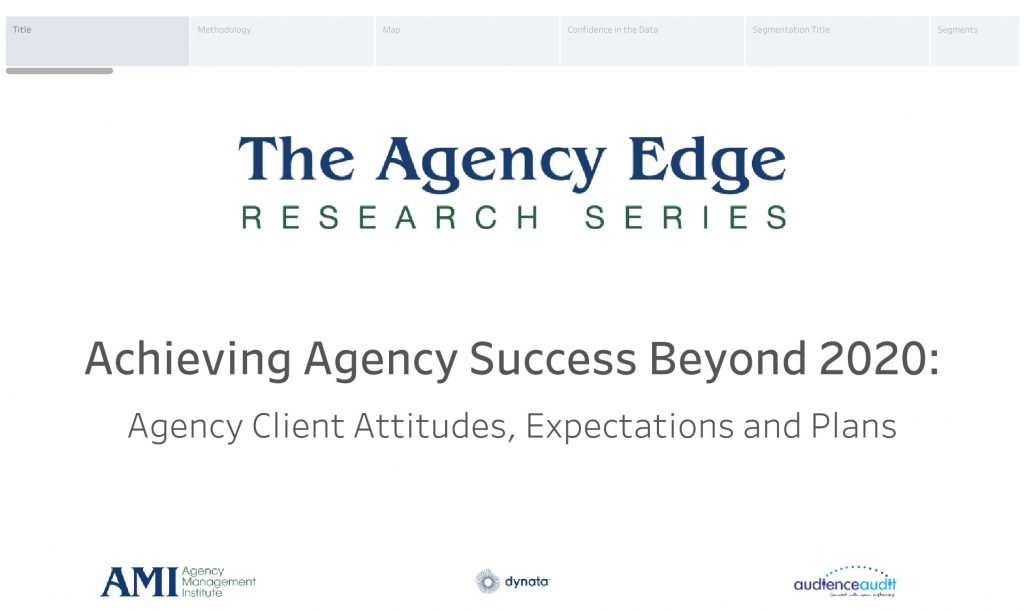 ---
Agency Edge 2019: How Clients in the U.S. and Abroad Choose Their Agencies
Over 1,000 agency clients in the U.S., the UK, Canada and Australia reveal the factors influencing companies to work with agencies outside their own geography and the role they want agency owners to play in their account.
Explore the Data
---
Agency Edge 2018: When, What — and WHY — Clients Outsource to Agencies
Decision-makers at over 550 agency clients say about their decision to outsource work to an agency vs. keeping it in-house.
Explore the Data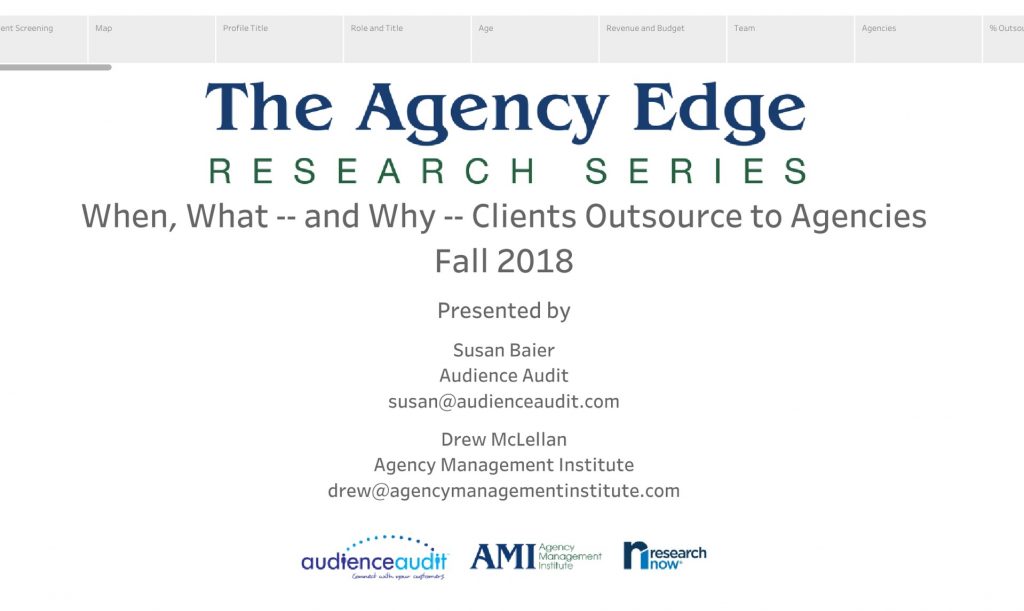 ---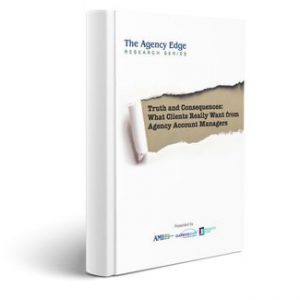 Agency Edge 2017: What Clients Really Want from Agency Account Managers
What agency clients really expect and desire from their agency AE's, and features insights from over 500 clients across the U.S.
Explore the Data
---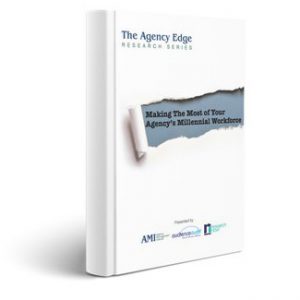 Agency Edge 2016: Making the Most of Your Agency's Millennial Workforce
This unique study turned the tables to better understand the attitudes and needs of over 950 agency employees — especially the "Millennials" that represents the next generation of agency leaders and seem to be the source of heartburn for many agency owners.
Explore the Data
---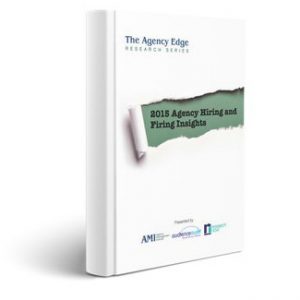 Agency Edge 2015: Hiring and Firing Insights
The circumstances and motivations behind the hiring and firing of marketing agencies by 500 agency clients who have hired or fired agencies in the prior two years.
Explore the Data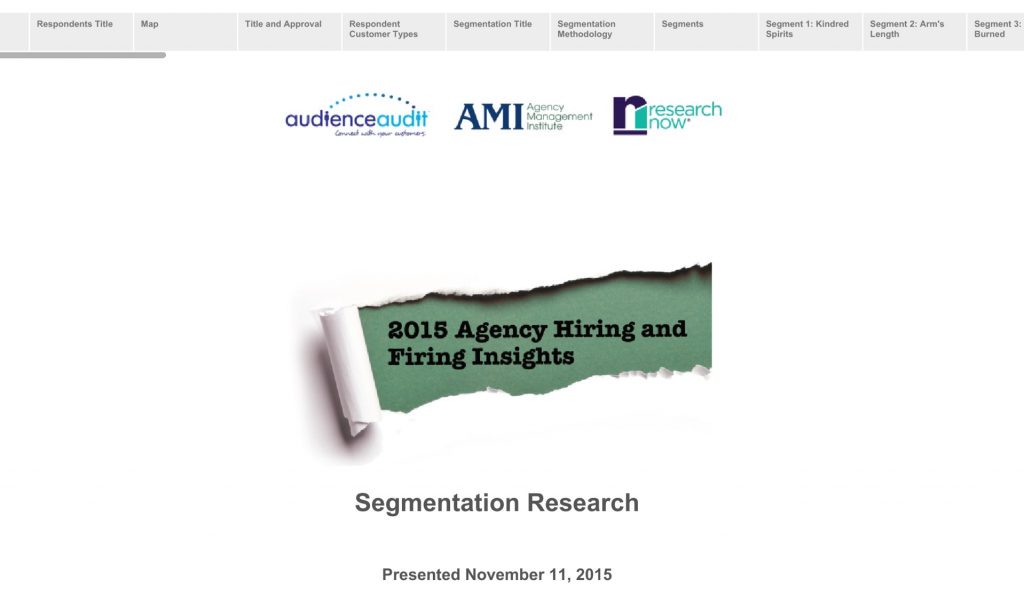 ---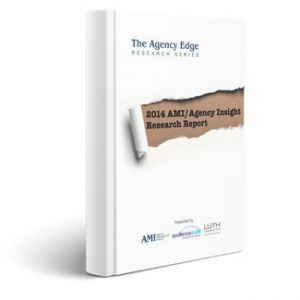 Agency Edge 2014: Client Attitudes About Agencies
The considerations that agency prospects value in their agencies. The study found three very different client types, each of which has its own perspective on agencies' roles, their value as a resource and the types of agencies they prefer.
Explore the Data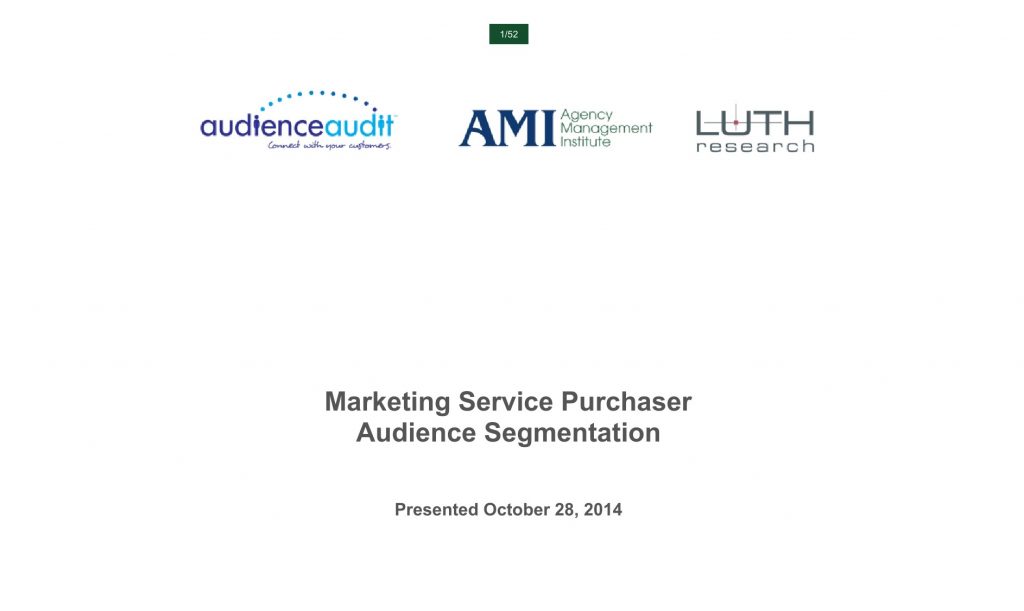 ---
Have a topic you'd like to see us tackle in a future Agency Edge study? Tell us about it!
---
Interested in how custom segmentation research can drive thought leadership for your agency or your clients?